I opened Absolute Performance Therapy, PC on the idea that therapy should be fun. I wanted people to look forward to coming to therapy, to look forward to what we are going to do that day and what we came up with to fix their problem. I wanted therapy that taught you how to be a better volleyball player or a more efficient runner or superior pitcher. I wanted people to walk out the door walking better than they walked in.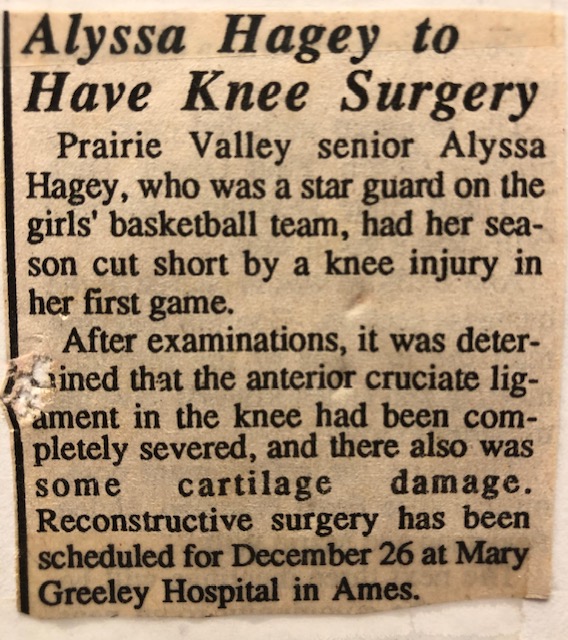 At 17 I had my introduction to physical therapy and it was horrible. I had torn my ACL and
the collegiate volleyball future I had planned was on the line. I did the same five exercises every time I went and none of it looked like volleyball. I entered my freshman year in college scared to jump on my leg. It took me over a year to feel confident in jumping and even after full return to volleyball I ended up with back pain after every game.
That shouldn't have happened. Someone should've taught me how to squat again. Someone should have helped me be confident in using my left knee. Someone should have made sure that I could load my left leg efficiently and that I wasn't landing stiffly, causing increased back pain and SI joint dysfunction. But no one did.
I knew going into physical therapy school that someday I wanted my own clinic. I wanted to do things differently, I wanted better therapy for my patients than what I'd experienced. I had great opportunities to work in a hospital-based setting, an outpatient orthopedic setting, a traumatic brain injury unit, home health, and pediatrics early in my career. I learned so much from each and every patient that I felt that it was time to try to create my own place.
In December 2006 I saw my first patient. In a room with two tables and a few pieces of equipment, I started a practice that I am very proud to call my own. Over the next six years I grew out of my previous space and in February of 2013 we moved up the block to 225 East Hickman and added 1,000 square feet of space. We love big. We love having enough room to work on your throwing mechanics, or driving a golf ball, or looking at your running form. We love having enough room to do what everyone should do – move.
Because of that love, we continue to grow. In November of 2019 I opened my second clinic in Grimes. Same concept, same vision, same goal – FUN therapy that looks like what you want to do. Run faster, throw harder, play with your kids, clean your garage, drive a golf ball……you should be able to do it and we want to help you. PT shouldn't be "pain and torture." It should be about listening to what you want out of treatment, teaching your body to be more efficient, and enjoying our journey together.