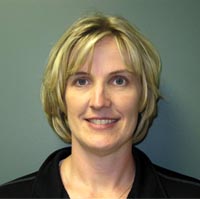 Alyssa Subbert, PT, CSCS, FAFS, FMR, CFCE, CEAS, NG360 GPS, MAPS
Owner of Absolute Performance Therapy
Alyssa grew up in Moorland, Iowa. She received her B.S. in Biology from Buena Vista University in 1996 and her Masters in Physical Therapy from Northwestern University in 1998. She played college volleyball and track and was a 3 time national qualifier and Div III All-American in track. She coached volleyball and and track at Urbandale High School for 7 years and has been active in coaching club basketball, volleyball, and softball as well.
She has a broad variety of experience and has worked in home health, inpatient/neuro, outpatient orthopedics, cardiac rehab, and pediatrics prior to opening her own clinic. She is active in education and helped develop a phase III cardiac rehab program as well as a developmental screening tool for well-child checks for pediatric residents. 
She opened Absolute Performance Therapy in Waukee in December of 2006 and in Grimes in 2019. She lives in Adel with her husband and three children. She specializes in the biomechanical evaluation of sport and has a speciality in sports medicine, performance improvement, and injury prevention. In 2012 Alyssa completed her FAFS – Fellow of Applied Functional Science and Manual Certification. This is a specialty program in the biomechanics of movement and functional rehabilitation of injury. Alyssa is a CSCS (Certified Strength and Conditioning Specialist) a CFCE (Certified in Functional Capacity Evaluation) a CEAS (Certified Ergonomic Assessment Specialist) and a MAPS (Movement Assessment Performance Specialist. In 2014 Alyssa became a NG360 GPS, which is a golf certification through Nike and the Gray Institute for those specializing in the biomechanical analysis of golf.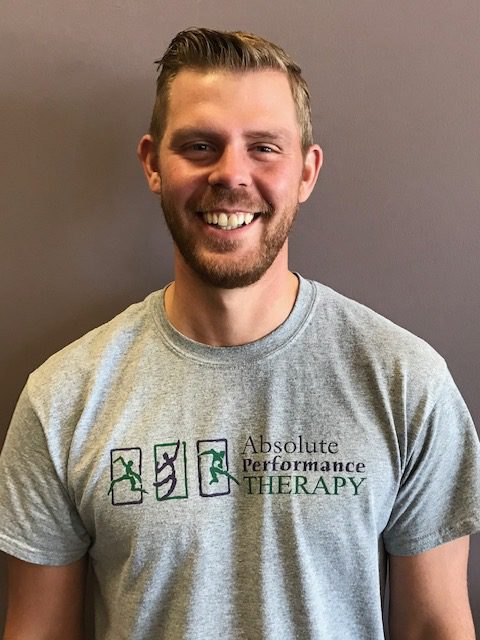 Zach grew up in Dubuque, Iowa and currently lives in Urbandale. Growing up, Zach played football, baseball, and bowled in high school. Following high school, Zach developed a passion for golf. Zach graduated from the University of Northern Iowa with a degree in Exercise Science and then went on to receive his Doctorate in Physical Therapy from Des Moines University. Zach enjoys taking a functional biomechanical approach to physical therapy evaluation and treatment. In his spare time, Zach enjoys exercising and playing golf with friends.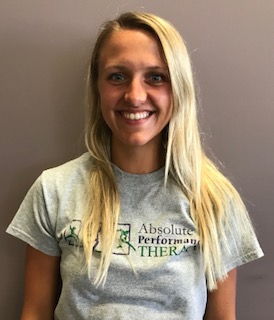 Heather grew up in Canton, South Dakota. She received her Bachelors of Science in Athletic Training from Dakota Wesleyan University in 2016. Heather pursued her degree in athletic training due to her strong interest in treating athletes of all backgrounds. She went on to earn her Doctorate of Physical Therapy at Des Moines University in 2019. Heather has a broad background in treating both high school and college athletes as well as adults with orthopedic and neurological issues. Heather's favorite part about her job is helping people achieve their personal goals with therapy. In her spare time she enjoys spending time with her family, exercising, and traveling.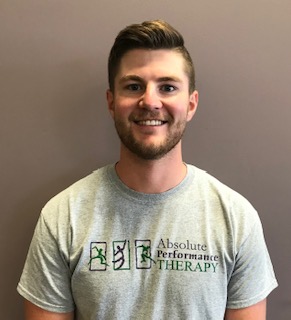 Kyle grew up in Graettinger, Iowa and currently lives in Ankeny. He received his undergraduate degree in Kinesiology from Iowa State University in 2018 and went on to receive his Doctorate from Des Moines University in 2021. Kyle has always been drawn to the medical field, and with his passion for fitness and helping others, physical therapy was the perfect fit. He has a special interest in sports medicine and outpatient orthopedics. In his free time Kyle enjoys exercising, golfing, and spending time with his family.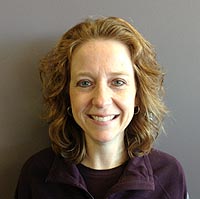 Janis Simmons, Office Manager
Janis has been with Absolute Performance Therapy since July of 2009 and has worked in medical offices for 13 years.  She is here to help you with all of your insurance needs and will gets as much information regarding your physical therapy benefits as she can prior to your initial appointment.  In her free time, Janis loves spending time with her family and watching her children in their activities.